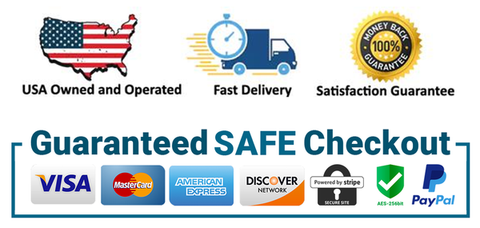 Are you suffering from back pain? Whether you experience it as a sharp, searing pain or a dull ache, back pain can be a severe problem. If you don't take care of your back, it can be detrimental to your long-term health and quality of life
.
Back Stretcher offers a simple, non-surgical way to create space between the vertebrae, fight lower to mid back pain, and improve your posture. It's one-size-fits-all, 100% safe, and easy to use
.
✔️ 100% Money-Back Guarantee
🚚 FREE Shipping Worldwide on All Orders
🎁 Buy 2 Free shipping or Buy More Save Extra 25% Off Your Entire Order

WHY DO I NEED THIS?
RELIEVE YOUR BACK PAIN
Anyone with back pain knows how expensive Physiotherapy, Chiropractic Treatments, and Massages can cost. For less than one-fifth of the cost, you can receive the lifelong benefits of those treatments with our adjustable Back Stretcher.
Just 5 to 10 minutes a day devoted to stretching with our Back Stretcher can

:
✔️ Protect Your Back
✔️ Fight Chronic Pain
✔️ Improve Your Range of Motion
If your typical day includes hunching over a desk or laptop for 8 to 10 hours, you are not alone! People, on average, are sitting for 13 hours every day. It puts tremendous pressure on muscles, joints, and ligaments. No wonder that our natural posture has become increasingly curved, slumped, and sore.
You may not immediately recognize the damage your posture is doing - but your body does.
The best way to prevent long-term back problems is to keep your back muscles fit and flexible. The Back Stretcher is designed to stretch and strengthen your back muscles and boost blood circulation. It will help you feel your body better, be more aware of your muscles, making it easier to correct your posture.
Having good posture is about more than just looking good. It helps you develop strength, flexibility, and balance in your body. These can all lead to less muscle pain and more energy throughout the day.
On the other hand, when poor posture is not fixed, you can develop problems like Sciatica, Slipped Disc, Bulging Disc, Headaches, and Poor Focus. Your posture affects your physical health, but it can also affect your mental health and how you feel about yourself.
The key to fixing poor posture is stretching the muscles in the upper and lower back. When lying down on the Back Stretcher, gravity allows the front of your body to stretch out and upwards effortlessly. The surrounding muscles start to relax, gently decompressing the discs in your vertebrae, realigning the spine, relieving tension and pain. You'll be amazed at how good it feels!
INCREASE CIRCULATION, RELAX, AND REDUCE STRESS
When you use the Back Stretcher, you decompress your spine and increase the vertebrae's space, allowing fresh blood to circulate in your spinal discs. Acupressure massage points along the surface of the Back Stretcher boost the blood flow even more!
Spinal discs need the oxygen and nutrients this fresh blood provides to heal the spine and relieve pain. Stretching the spine increases a substance found in your spine called proteoglycans, which play a role in the spine's self-healing mechanism.
A boost in blood flow can uplift your mood, improve your energy levels, and promote better health and well-being.
A pinched nerve happens when too much pressure is applied to a nerve by a surrounding disc, bone, or muscle. Some pinched nerves will require professional care to treat. However, if you are looking to alleviate mild pain at home, the Back Stretcher is perfect for you.
Gently stretching on the Back Stretcher will help relieve the pressure and improve your symptoms. Remember, those small stretches can have a significant impact.
After a single 5 to 10 minutes session, you will notice incredible improvements and relief for the entire day.
In order to improve your stretching experience, the device allows you to set up three different stretch levels to protect your spine and prevent any injury. For beginners, we recommend starting at the lowest level, and, as your flexibility improves, you will be able to go into deeper stretches.
However, you need to use the Back Stretcher regularly to feel all the benefits it can offer. If your spine condition is severe or your pain is extreme, please consult with your doctor before using the Back Stretcher.
One of the best aspects of this equipment is that it's durable and long-lasting, so you will only need to invest once to receive all of its long-term benefits.
Place the base and the arch on a flat surface.
Get on your knees to stabilize the base.
Press with your knees on the broader end of the base and apply some force to bend the arch.
Adjust the Stretcher to a comfortable level. We recommend starting with a minimal setting.
Slowly lay down on the Stretcher while supporting yourself with elbows.
Relax and breathe deeply for 5 to 10 minutes. Slowly roll over after you finish your stretch.
As you get more advanced and flexible, you can move to a higher stretch setting. In no time, you will be walking taller, with more confidence as your posture will improve.
Product specifications
Product Name: Lumbar Massager
Massage principle: physical massage
Massage contacts: 18/98/98+10
Adapt to the crowd: adults
Product size: 38*25*3cm
Product material: ABS+PP
Mat material: RNB
Package includes

SHIPPING
We ship to worldwide
Standard shipping typically takes 7-15 business days (excluding weekends). If your order is not delivered by the estimated delivery time, please contact our friendly customer service for assistance!
OUR GUARANTEE
We take pride in our products as we believe they are amazing. However, we understand that buying things online can be daunting, especially for the first time, so we offer a 100% satisfaction guarantee.
If you don't have a positive experience for any reason, we will do whatever it takes to make sure you are 100% satisfied with your purchase.