Last Day Promotion!!!
Special offer Only $6.95!
👉Suggestion: I sincerely recommend that you choose to buy three get one free button, you can get 4 at the price of $19.95 , and the unit price is only $4.95. In fact, buying more than one can also be a good gift to other friends or family who like fishing!🎁🎁So don't worry about waste.
PROTECTS AGAINST INJURY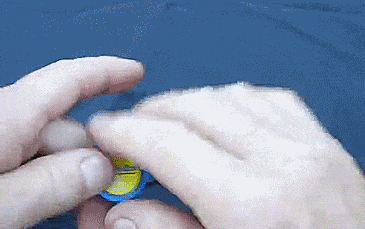 When you've finished fishing for the day, you can put the hook back into the Perfect Knots, and from there, it snaps onto the runner of the rod and its ready to store in the car, so you wont prick your upholstery, children, animals, whatever you take fishing with you
RECREATIONAL AND BEGINNERS PROFESSIONALS & EXPERIENCED
As a Beginner or Recreational angler, it's a great advantage to be able to tie your own tackle, safely and easily.
Hook-Eze helps take the hassle out of tying knots by enabling you to confidently tie hooks on with a professional knot without having to ask someone else for assistance.
As an Experienced Angler, Lure Fisherman or entering Tournaments and Competitions, its imperative to spend less time rigging up and more time with your line in the water!
AWESOME bimini Twist tool!

Great for travelling in your kayak fully rigged...

It gives you the edge in any Tournament... This is a serious game changer.
PEOPLE WITH HEALTH CONDITIONS
Rediscover the joy of fishing and spend more quality time outdoors with loved ones.Rediscover the joy of fishing and the outdoors
Perfect Knots is a GREAT tool for people with arthritis, stroke, poor vision, diabetes, MS, Autism or difficulties with fine motor skillls preventing you from fishing. It's easy to use, safe and gives that little bit of extra assistance to help maintain your independence!

Get back to enjoying fishing and the outdoors post injury or disability. Whether fishing with loved ones or by yourself, you will be able to tie a perfect knot and fish with confidence again
Countless children have written in thanking us for enabling them to help their parents or grandparents rediscover the joy of fishing.
KIDS
Hook-Eze helps teach children how to tie a PERFECT knot SAFELY

Now your children will be able to rig their tackle safely, introducing them to the joys of fishing and the great outdoors.
WARRANTY
2-year warranty, buy with confidence.
In case the item you received is wrong, please take photos and contact us. We will send you a correct one.
If you're not satisfied with the item while it is in good condition, please return it to us within 30 days. We will either send you a new one or give your money back.
If the item doesn't work after 30 days, please take photos or videos and contact us. We will send you a new one as soon as we receive the defective item.